Insects can be both amazing as well as pesky. It all depends on what type of creature one is dealing with and the environment involved. In many cases, insects can be confused for their cousins because their similarities are so close to the untrained eye. However, from an entomology perspective, each type of insect often has an entire family of variations involved. An insect app helps people to identify and learn about insect variations as they encounter them. Not only does the mobile information make it easier to learn Entomology, it also helps people understand how to deal with specific insects the right way versus blundering with heavy-handed approaches.
These apps can be installed on a smart phone or tablet, making them easy tools to use in the field. They also come in varying degrees of use and education level as well. Some programs are designed for children and teens, while others clearly have students and amateur entomology trackers in mind.
Long story short, there's a viable app for just about anyone who needs quick, electronic data on insects from what they look like to how to deal with them. Some of the best smart device apps available online today include the following:
Insect App — Atlas: Insects of World
Along the lines of a glossary type reference, the Atlas app is designed to work as a quick general reference for insect identification.
It provides pictures and detailed context for the most common insects that can easily be found in a home, backyard or garden. However, this app isn't designed to be used out in the field for exotic insect identification.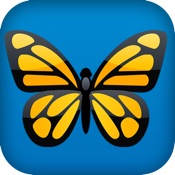 Insects World
This app is designed to be used by kids and those new to the insect world as a first exposure. Packed with at least 1,000 videos of common insects, there's plenty included to help a person learn more about how insects function and live.
This app is particularly useful for learning how insects move and thrive.
Insects Pedia
The Insects Pedia app relies on image media heavily for insect description and identification, so lots of photos can be expected when using this program. That said, it includes detailed sorting of benign and dangerous insects, which can be extremely helpful when trying to identify an insect by sight only.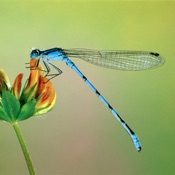 The Insects Catalog
Crafted to work as a searchable encyclopedia, this insect app can very useful as a quick reference for entomology students or those who like to tag and track insects in the field. It includes more than the average detail on insects which makes it an attractive program for technical users.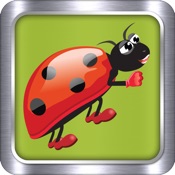 Critter Lookup
This program was designed by Critter Control which is a project of Pest Defense Solutions. That said, it's designed to help homeowners identify all types of critters, with a program section dedicated just to insects.
With a photo image feature for identification, the program is user friendly. It also includes a feature where a user can take a photo of an insect unidentified and email it in for a description from Critter Lookup.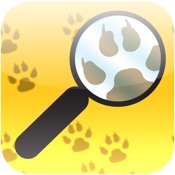 Meet the Insects – Forest Edition
Designed as a kids' program for insect identification, the insect app spends a lot of its energy on how bugs function, eat, live and interact. Given some of the bug activity covered, it's probably better for teens than small children.
Butterfly Collection 1.0
Another insect app dedicated just to tracking butterfly insects, the Butterfly Collection is coded to help a user look for and identify multiple species of butterflies as well as moths. The internal program library includes reference to 240 different butterfly species, provide multiple photographs for easy visual reference and tracking.
A user can find a specific butterfly type by search, scrolling images, by category, or by quickly scanning thumbnail images.
The beauty of all these apps and programs is that they allow users to engage in and explore the world of entomology in far more detail. For children and teens it can be a valuable way to learn about biology and science in detail as well as in a fun way. For adults, the programs offer both technical reference as well valuable personal aids when trying to figure out what kind of insect is present and how to deal with it.